OUR MISSION
Encouraging expression through the invitation of the full diversity of cultural and artistic gifts in the area- including music, food, and visual and performing arts.
Growing talent through supporting and hosting opportunities for art exploration, building relationships, and showcasing work.
Engaging youth to create a space where they have freedom and encouragement to explore creative opportunities.
Working together on shared goals through open and active communication among partners and actively seeking out and staying open to new people and ideas.
Creation of fun events and engaging activities that bring the community together and attract visitors to the district.
Making the beauty of our community visible in our streetscapes and buildings through public art, infrastructure improvements, landscaping, and historic preservation.
---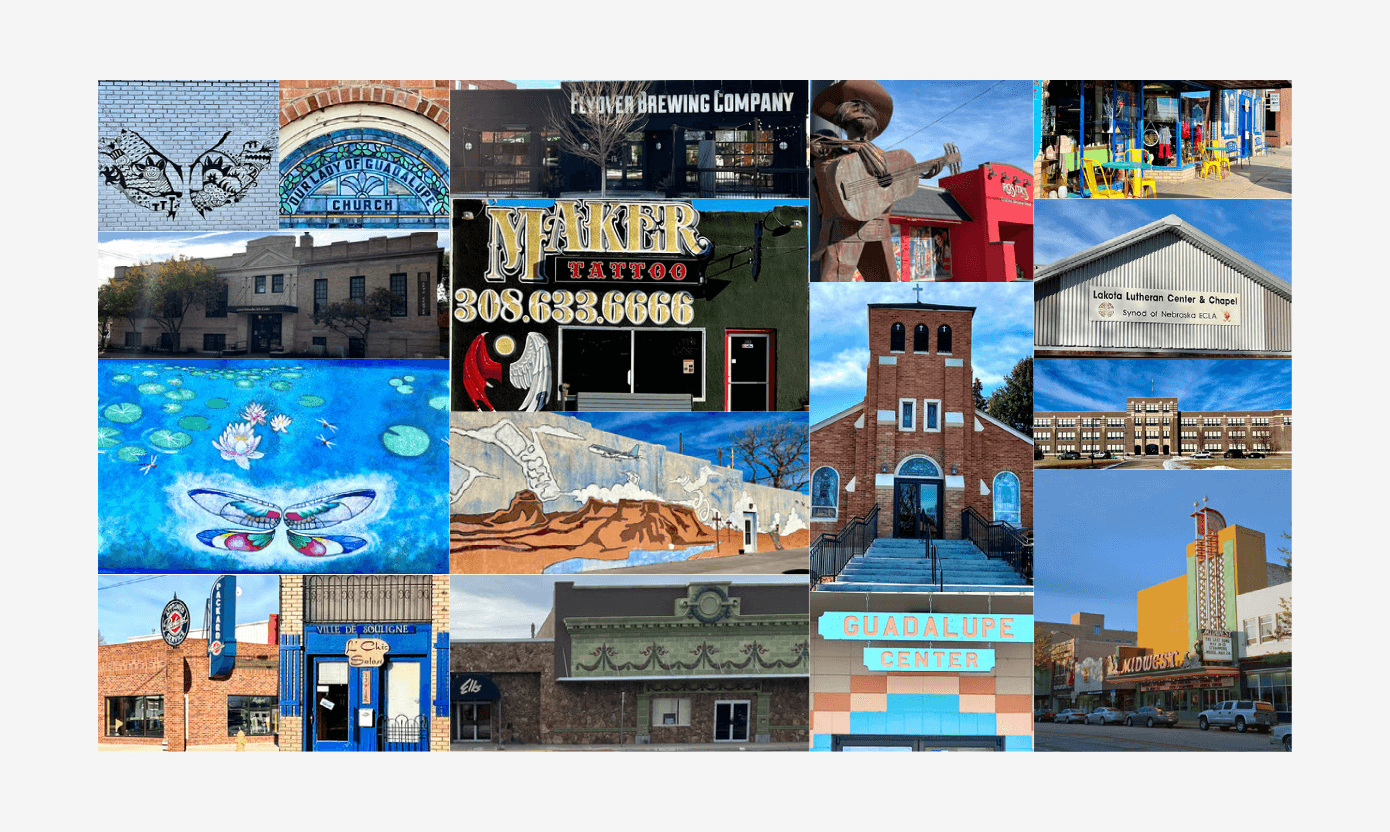 Festival of Hope Award Recipients
What is the Creative Beet District?
It is just that…The Creative Beat!
Is western Nebraska in the middle of nowhere, or is it a destination where artists, writers, performers, musicians, chefs, etc. can thrive, be valued, and be supported to explore their craft?
Off the "beet'n" path, Scottsbluff is a unique blend of cultures and geography, where adventurous people have been exploring and settling for hundreds of years!
The North Platte Valley is a melting pot of German-Russians, Mexicans, Japanese, Greeks and others who came to work in the sugar beet industry. It is also home to the Lakota Sioux.
The Creative Beet is a mix of free thinking, 'salt of the earth' creative individuals, with hard working spirits who fuel the 'heartbeat' of this art district, home to many diverse and interesting people.
The pioneer spirit is alive and well as thousands of visitors explore the Oregon Trail each year at the Scotts Bluff National Monument. With its semi-arid climate and rugged terrain, outdoor activities abound. The Scottsbluff area is home to the Monument Marathon, the Robidoux Rendevous, the Old West Balloon Fest, High Plains Riot and Riverside Zoo and Discovery Center.
Family friendly festivals and events include Cinco de Mayo, Bands on Broadway, car shows, concerts, farmers markets, art shows and much more. While you're in town check out the latest exhibit at the West Nebraska Arts Center or catch a show at the Midwest Theater.
What's your beat?
Come visit us, get inspired, and find your own!