Riverside Discovery Center
More About Us
We are about caring and sharing. We care about our animals, our community and nature itself. We love to share all our knowledge and expertise about animals, science and nature with our visitors. For all of us, sharing is both fun and rewarding.

We are about connections. In addition to teaching that everything in nature is connected, we help people connect to nature and become aware of their place in the natural scheme of things. We also connect with organizations and groups for education and conservation at all levels from local to international.

We are unique in the region. No other organization provides the scale, scope and quality of exhibits, facilities and programs that the Riverside Discovery Center offers.

We are affordable and accessible. Our rates for admissions, programs and memberships are very reasonable, we are easy to get to and we welcome any and all.

Accreditation:
Association of Zoos and Aquariums (AZA) To make sure our animals have the best care and that our zoo maintains the highest standards, we are accredited by the Association of Zoos and Aquariums (AZA).

Being a member of the AZA makes us part of a huge professional community that shares knowledge and expertise, conducts research, performs conservation, educates and has Species Survival Plans (SSP's) that scientifically manage populations of threatened and endangered species in captivity.

Our Zoo has 16 SSP species, some of them critically endangered in the wild.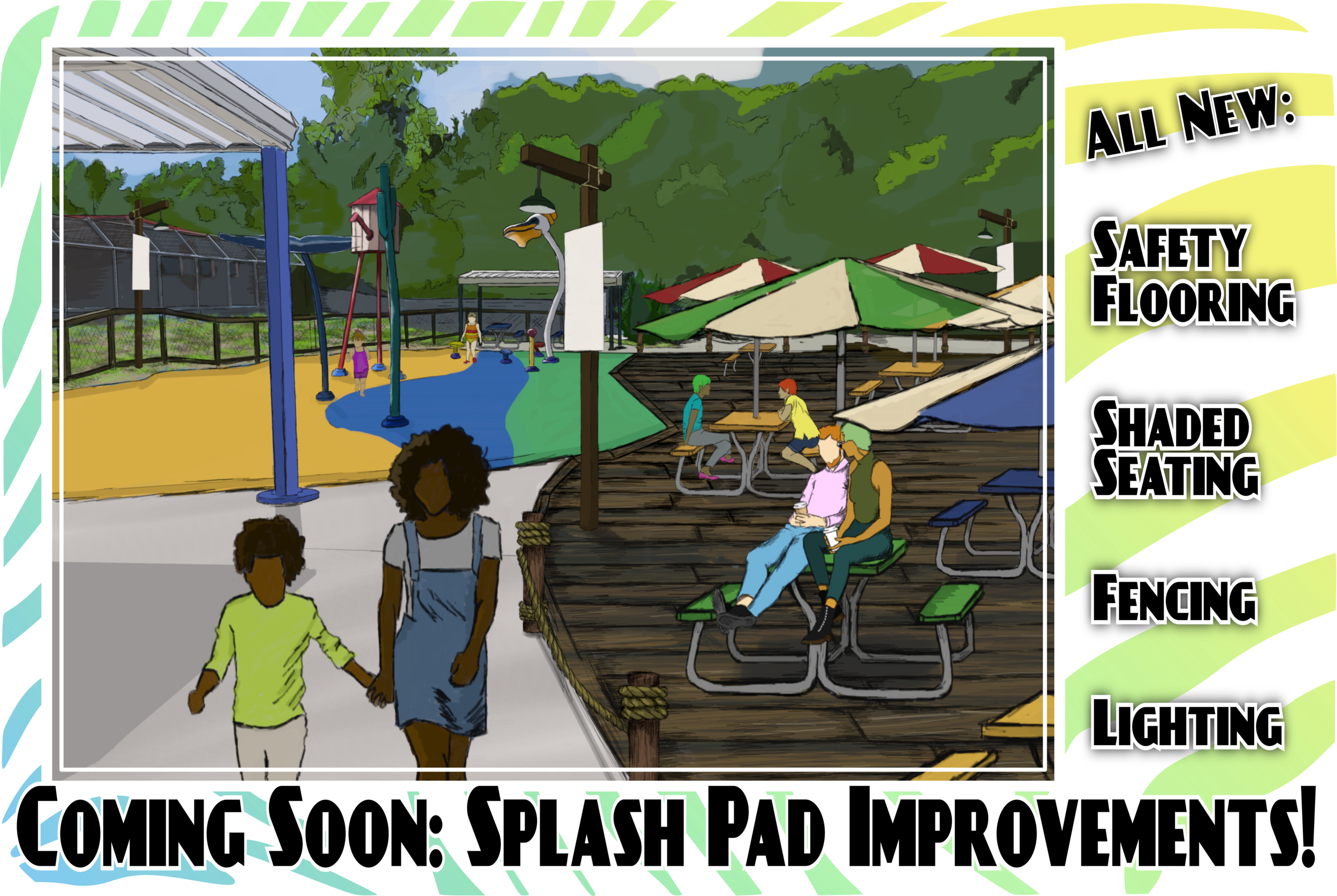 The Splash Pad is Improving! But we need your help!
The splash pad has been a staple of the RDC experience for years! Children and adults alike love cooling off on hot days, and our newly-built Bear Brothers Habitat has given visitors an amazing view while they splash and play. We'd like to upgrade your visit with some much needed additions, such as non-slip safety flooring, additional seating and shade coverings, better lighting, and more! To help make these plans a reality, donate to our Splash Pad Improvement Fund today!
---