A Hand Up Scholarship
For single mothers wishing to further themselves and provide for their families by seeking higher education
For women seeking a two-year, four-year or trade school degree, or any kind of medical or veterinary certification needed for employment (CNA, Vet Tech, LPN, Paramedic license, etc.).
This scholarship is awarded every Spring, with the deadline of April 1st. The scholarship amounts will vary depending on varying needs. Scholarship awards will be announced in May, and scholarship checks will be disbursed for the following Fall semester to the applicants college of choice.
All Applicants must meet the following eligibility requirements:
Currently parenting your child
    You will be asked to provide information on birth dates and ages of children
or
Placed your child in an open adoption
You will be asked to provide adoption paperwork (if applicable), and explanation of any court ordered or informal custody agreements with child's other parent (if applicable)
Demonstrate the following characteristics:
Self discipline
Hard working
Perseverance
Integrity
Responsibility
Trustworthiness
Honesty
Self-motivation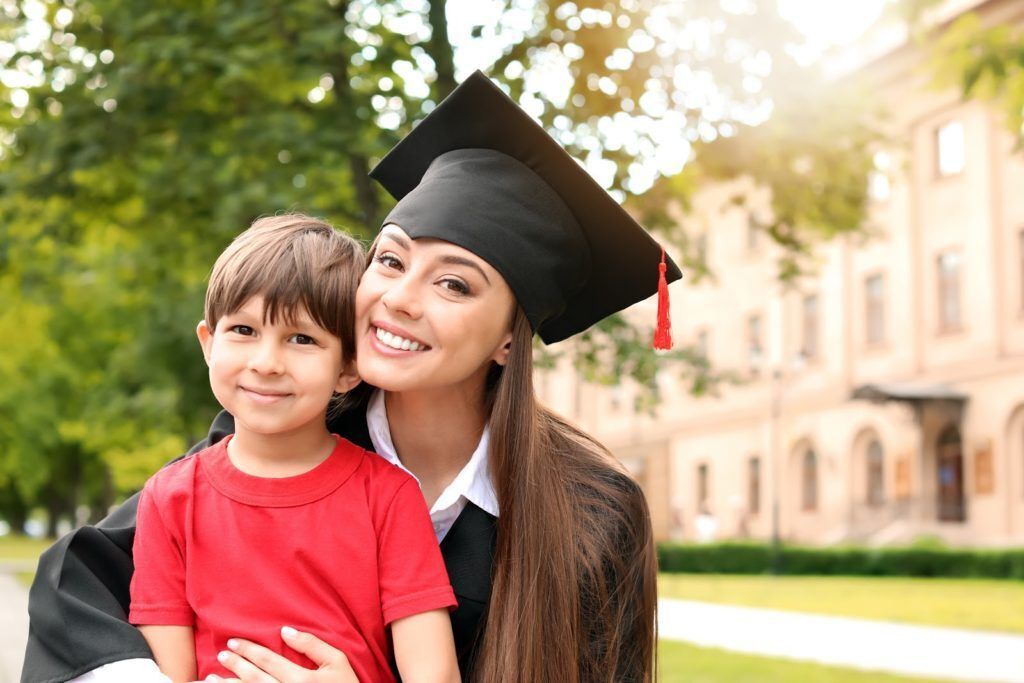 Recipients:
2024 - NEW SCHOLARSHIP OFFERING
---
Applicant must:
Enrolled or in trade school, college, graduate school, or a medical certification program maintain a 2.5 GPA (high school or college transcripts will be requested)
Provide an unofficial transcript at the end of each semester (part of scholarship application)
Provide a short essay telling us your story, your goals and why we should choose you to receive this scholarship (upload to scholarship portal)
Provide 3 letters of recommendation (non relatives)  (see scholarship application)
Include letters from local organizations you've participated in or who are referring you for the scholarship, including but not limited to: Celebrate Recovery, Options Pregnancy Center, Embrace Grace, DOVES, Opportunity Passport. If you have not participated in any of these community organizations, you may still qualify for a scholarship.
This scholarship award is for:
Full-time student (at least 12 credit hours per semester) / up to $3,000/semester
Or Part-time students (at least 6 credit hours per semester) / up to $1,500/semester
Deadline for application and supporting documents is April 1st. Recipients will be announced in May.