Muehlberger (Clara) Scholarship
For Area Residents Pursuing Undergraduate Study in Education or Health Care
The Muehlberger Scholarship was established in 2004 by the Waldemar Muehlberger Estate to assist residents from eleven (11) Nebraska Panhandle counties (Banner, Box Butte, Cheyenne, Dawes, Deuel, Garden, Kimball, Morrill, Scotts Bluff, Sheridan and Sioux) and Goshen County in Wyoming who are pursuing a major in education or a health care-related field at an accredited two- or four-year college, university or institution. The scholarship is available to high school graduates, non-traditional students, and college upper classmen. Winners and alternates will be selected. Muehlberger Scholarships are awarded annually and provide up to $4,000 for undergraduate study. The $1,000 per year ($500 paid per semester) scholarships are renewable for up to four years.
To qualify for the Muehlberger Scholarship, students must:
Have a minimum ACT score of 21
Major in education or a health-care-related field of study at an accredited college or university
Be enrolled as full-time students as defined by the institution
Must maintain a minimum 2.5 GPA
Deadline for application and supporting documents is April 1st.
​High school applicants are required to attach a copy of their official ACT/SAT and high school transcript (final grades for high school senior year are not required). College and non-traditional applicants are required to attach a copy of their most recent transcript of grades.
Recipients are responsible for forwarding college transcripts to OTCF within three (3) weeks of the end of each grading period and must notify OTCF of any address changes. Failure to send transcripts jeopardizes scholarship renewal.
Scholarships are paid directly to the school and credited to your student account.
If scholarship recipients or their parent(s) move to new address, notification [including new address(es) and phone number(s)] must be given to the Oregon Trail Community Foundation. If the recipients transfers to a different college, notice must be given to OTCF. The scholarship will be rescinded and awarded to the alternate if the recipient does not enroll as a fulltime student for the first semester for which the scholarship is awarded.
​Send completed application to: 
Oregon Trail Community Foundation
Scholarship Committee
P.O. Box 1344
Scottsbluff, NE  69361
---
Clara Muehlberger
Clara Muehlberger was an art teacher at Scottsbluff High School for many years. She received her B.A. And M.A. Degrees from Hastings College and Colorado State Teachers College at Greeley. She was the head sponsor of Student Council, served as the First Chairperson for the American Field Service Program.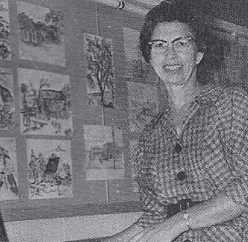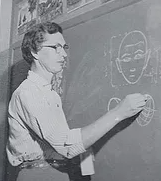 PAST RECIPIENTS
2015 Ashleigh Galles – Hemingford ($2,000)
2015 Jessica Bragg – Gordon ($2,000)
2015 Dani McKay – Dalton ($2,000)
2015 Michaela Flick – Sidney ($2,000)
2015 Kaelia Nelson – Alliance ($2,000)
2015 Brian Gould – Alliance ($2,000)
2015 Cody Robinson – Alliance ($2,000)
2015 Kaitlyn Berner – Dalton ($2,000)
2015 Mykayla Brown – Bayard HS ($2,000)
2015 Justin Mohr – Dix/Kimball HS ($2,000)
2015 Makaela Karpen – Mitchell ($1,000)
2015 Timothy Herman – Scottsbluff ($1,000)
2016 Traceten Halley – Scottsbluff ($4,000)
2016 Molly Creagar – Torrington ($4,000)
2016 Jayden DeCora – Bridgeport ($2,000)
2016 Brianna Reeves – Torrington ($2,000)
2016 Regyn Hicks – Potter ($2,000)
2016 Ryan Birner – Sidney ($2,000)
2016 Hillary Ibarra – Scottsbluff ($2,000)
2016 Makaela Karpen – Mitchell ($2,000)
2016 Malisa Munday – Minatare ($1,000)
2017 Payton Franklin – Potter-Dix ($4,000)
2017 Sally Welsh – Scottsbluff ($4,000)
2017 Taylor Berner – Dalton/Leyton HS ($1,000)
2017 Kaylee Bohnsack – Gering ($1,000)
2017 Mikaela Janis – Scottsbluff ($1,000)
2017 Danielle Johnson –Chadron ($1,000)
2017 Jonathan Mayer – Hemingford ($1,000)
2017 Dalton Scott – Gering ($1,000)
2017 Libby Winchell – Scottsbluff ($1,000)
2017 Nicolette A. Cook –Gering($2,000)
2017 MacKenzie Bowker – Sidney ($1,000)
2017 Taryn Thayer – Sioux Co ($1,000)
2017 Trevor Ginkens – Harrison ($1,000)
2017 Malisa Munday – Minatare ($500)
2017 Mackenzie Smith – Gering HS ($500)
2018 Juan Torres - Scottsbluff ($4,000)
2018 Nathan Fancher - Alliance ($4,000)
2018 Spencer Didier - Crawford ($2,000)
2018 Brittany Newkirk - Bridgepor ($2,000)
2018 Elea McKnight - Sidney ($2,000)
2018 Ciara McCance - Hay Springs ($1,000)
2018 Sylvia Lopez - Scottsbluff ($1,000)
2018 Ashley Maschmeier - Gering ($1,000)
2018 Trevor Benavides - Bridgeport ($1,000)
2018 Paige Cross - Harrisburg ($1,000)
2018 Madison Haun - Torrington ($1,000)
2018 Cierra Weatherfield - Gering ($1,000)
2018 Madilyn Barraza - Scottsbluff ($1,000)
2018 Lydia Cantu - Scottsbluff ($1,000)
2019 Rachel Rawlings - Gering ($4,000)
2019 Ian Carrier - Scottsbluff ($4000)
2019 Adeline Hobbs - Mitchell ($2,000)
2019 Lauren Gasseling - Hemingford ($1,000)
2019 Karrisa Benavides - Bridgeport ($1,000)
2019 Karsen Hunter - Bayard ($1,000)
2019 Kylie Stuart - Bayard ($1,000)
2019 Conner McCracken - Scottsbluff ($1,000)
2019 Jacob Horstman - Hemingford ($1,000)
2019 Makenna Douglas - Sidney ($1,000)
2019 Cade Lewis - Sidney ($1,000)
2019 Danielle Higgins - Dalton ($1,000)
2019 Caitlin Pittman -  Gering ($1,000)
2019 Kollyn Weimer - Sidney ($1,000)
2019 Yarrow Corymb - Scottsbluff ($1,000)
2020 Angelea Arnett - Sidney ($4000)
2020 Madelyn Watchorn - Leyton ($4,000)
2020 Jori Stewart - Hemingford ($3,000)
2020 Morgan Delaplane - Kimball ($3,000)
2020 Collin Brauer - Sidney ($3,000)
2020 Kinzee Swanson - Hemingford ($3,000)
2020 Shelby Bewley - Scottsbluff ($2,000)
​2021 Grace Michael (Scottsbluff) $4,000
2021 Kenneth Wyland (Hemingford) $4,000
2021 Ashton Davis (Rushville) $4,000
2021 Karissa Benavides (Bridgeport) $4,000
2021 Landrie Nelson (Hemingford) $4,000
2021 Rhegan Devier (Dalton) $2,000
2021 Yazmin Marquez (Scottsbluff) $2,000
2022 Donovan Andrews ($1500)
2022 Mike Sanderson ($4,000)
2022 Sadie Cole ($4,000)
2022 Angelica Anaya ($4,000)
2022 Marjie Schmitt ($2,000)
2022 Ava Marez ($4,000)2
2023 Cort Rummel, $4,000.00
2023 Drew Leisy $4,000.00
2023 Axi Benish $2,000.00
2023 Aubree Branson, $2,000.00
2023 Taryn Spady, $2,000.00
2023 Ashley Maschmeier, $2,000.00
2023 Tamika Eastman, $1,000.00
2023 Avery Davies, $1,000.00
2023 Halsey Clark, $1,000.00
2023 Kathryn Blankenship, $1,000.00
2023 Madison Herbel, $1,000.00
2023 Avery Weibert, $1,000.00