Keri Votruba Aspiring Youth in Ag Scholarship
For Box Butte County Graduating Seniors Pursuing Study in an Agricultural related field
The Keri Votruba Aspiring Youth in Ag Scholarship is offered to assist students who are pursuing a major in an agricultural related field at an accredited two or four-year college, university or technical school.  The scholarship is available to high school graduating seniors and college freshman.
One $2,000 scholarship will be awarded annually for undergraduate study ($1,000 per year for two years). One winner and one alternate will be selected by an advisory committee with final approval of the OTCF Scholarship Committee.                                  
To qualify for this Scholarship, students must:
Major in a field related to the betterment and sustainability of agriculture at an accredited college, university, or technical school
Be enrolled as a full-time student as defined by the institution Deadline for application and supporting documents is March 15th. 
Application forms are available from the Oregon Trail Community Foundation office (see link below) or from Hemingford school counselors.  For more information call (308) 430-2605.
High school applicants are required to attach a copy of their current high school transcript, and three reference letters (only one of which can be family) along with an essay explaining to the committee how agriculture has or will be a part of your life moving forward and how you hope to use the education you receive for the betterment and sustainability of agriculture.
Be enrolled full-time at an accredited college, university or vocational/technical school to receive your first $1,000 installment.
In order to receive the second $1,000 installment, college students must submit a current transcript with a cumulative GPA of 2.7 after completion of their freshman year.  
The scholarship will be rescinded and awarded to the alternate if the recipient does not enroll as a full-time student for the first semester for which the scholarship is awarded, or have a cumulative GPA of 2.7 or higher.
Completed Scholarships can be mailed to:
Keri Votruba Ag Scholarship
451 County Road 80
Hemingford, NE 69348
or dropped of at:
Hemingford Telephone
Mobius, 523 Niobrara Ave
Hemingford, NE 69348
Recipients
2021 Jayce Meyring - Hemingford ($2,000)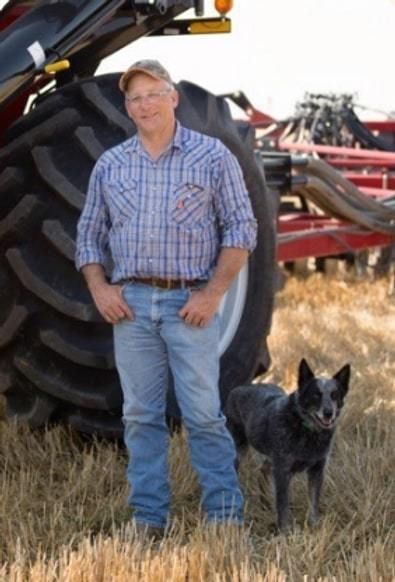 Keri Votruba was involved in agriculture for sixty years both as a producer and as a member of several banking boards.  One of his greatest passions though, was helping young people succeed.  
Over his lifetime he employed several young people in his operation and worked hard to help them succeed in whatever path they chose.  
As a father of a son that wanted to be in agriculture and as a member of the financial institutions he served he saw the struggles that young people in agriculture face.  While a love for the land and the livestock is a good place to start in today's challenging times he knew that education and lifelong learning were key.  Therefore, in his honor, his son and daughter-in-law who continue his legacy would like to offer a scholarship especially for those that have a passion for the longevity and improvement of agriculture just as he did.