M Joan Cromer Memorial Scholarship
---
For low-income students who are former Head Start students. This scholarship will award one 4-year scholarship for $4,000 total
​One $4,000 scholarships will be awarded, payable for up to 4 years, with $500 awarded per semester.  
​Eligibility, Application and Selection Process:
​Available to graduating seniors 
Full-time Enrollment will be required.
Scholarship recipient must maintain a 2.0 grade point average.
High school applicants are required to attach a copy of their official ACT/SAT scores and their current high school transcript to the online application. 
The scholarship will be rescinded and awarded to a designated alternate if the recipient does not maintain a full-time status 
Deadline for application and supporting documents is April 1st. Recipients will be announced in May.
Recipients:
2024 - NEW SCHOLARSHIP OFFERING
---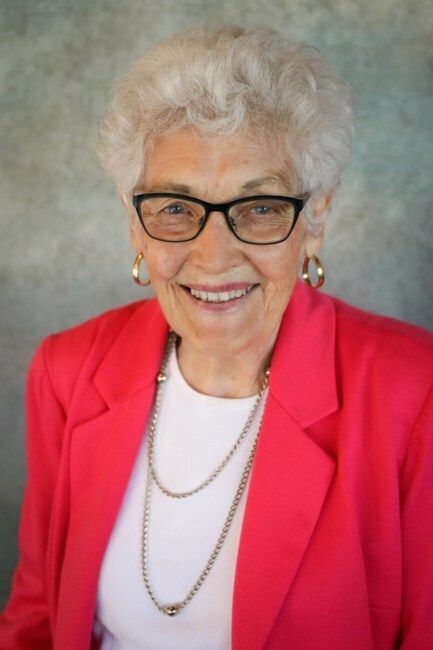 M. Joan Cromer
August 31, 1932 - August 8, 2023

Joan Cromer of Gering, Nebraska was nearly 91 when she passed away on August 8, 2023, in Scottsbluff. A visitation will be held for Joan at Gering Memorial Chapel on Monday, August 14, 2023 from 3:00 p.m. until 7:00 p.m. The funeral will occur at Central Church of Christ on Tuesday, August 15, at 10:30 a.m. with Pastor Lyle Hinebauch officiating. Burial will be at West Lawn Cemetery. A memorial has been established to the Community Action Partnership of Western Nebraska (CAPWN) Foundation.
Joan was born August 21, 1932 in Scottsbluff to Miletus and Lillian (Yount) Ouderkirk, and she received her early education in the Carter Canyon and Gering schools, graduating from Gering High School. She attended Colorado State University (Bachelor of Science degree), University of Nebraska of Omaha (Master of Science degree), and Nova University (PhD). She married John Cromer on June 19, 1953 in Gering, and they made their first home in Mitchell. They resided at their family farm on Carter Canyon Road from 1956 until her passing.
She was a member of Central Church of Christ, Scottsbluff County Soroptimist, Friends of Alzheimer's/Dementia, Scottsbluff Ladies Investment Club (where she was the Club Chair), Questers, BPW, and many others. She traveled the world while serving as Soroptimist International President, empowering women and girls worldwide. Closer to home, in Scottsbluff County, she founded the CAPWN Foundation to promote community health and welfare. Joan retired as the executive director of CAPWN after a career of over 35 years with the organization. She was the driving force behind the creation of the Community Action Health Center. After her husband's retirement, she actively managed the family farm.
Survivors include her children, Brad (Patti) Cromer, Dr. Greg (Kerri) Cromer, Karen Cromer (Jerry) Johnson; grandchildren, Danny (Adrienne) Cromer, Katie (Alex) Shashlo, Andy Cromer, Scott Cromer, Nathan (Kate) Cromer, Miriam Cromer, Joanne Johnson, Lyle Johnson; cousins, Fran Ingram, Mary Qiblawi, Nancy (Bob) Martinson, Kathie (Ed) Baxley; nieces, Debbie Cromer, Vickie (Perry) Crom; Gary (Judy) Cromer, Mark (Jayne) Cromer, Todd (Denise) Ouderkirk; many great-nieces and nephews; and her first great-grandchild is due at the end of August.
She was preceded in death by her husband, John Cromer, and brother, Ernest Ouderkirk.