Sharon M. Hoffman Music Educators Scholarship
For those interested in pursuing a career as a Music Educator, the Sharon M. Hoffman Scholarship will award one annual scholarship for $1,000.
​One $1,000 scholarships will be awarded, payable for one year, with $500 awarded per semester.  
​Eligibility, Application and Selection Process:
​Available to graduating seniors or college students seeking a career as a music educator.
Full-time Enrollment will be required.
Scholarship recipient must maintain a 3.0 grade point average.
Application forms are available from the Oregon Trail Community Foundation website (www.otcf.org). High school applicants are required to attach a copy of their official ACT/SAT scores and their current high school transcript. College students are required to attach their college transcripts.
The scholarship will be rescinded and awarded to a designated alternate if the recipient does not enroll as a full-time student for the first semester for which the scholarship is awarded.                  
Applicants must provide a short application (below) and 3 letters of recommendation.
Deadline for application and supporting documents is April 1st. Recipients will be announced in May.
Recipients:
2022 -  Donovan Andrew ($1,000)
2023 -  Ella Ningen ($1,000)
---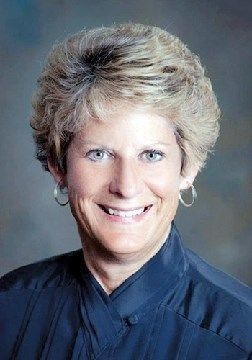 Sharon M. Hoffman
September 3, 1956 - December 7, 2020. 

Sharon Hoffman (Arthur) was born in Gordon, NE on September 3, 1956 to William and Dorothy Arthur. She grew up in Rushville, NE and attended Chadron State College, where she was later inducted into the Music Education Hall of Fame. Sharon and her husband Ron were married at St. Agnes Catholic Church in Scottsbluff, NE in 1984, and raised three children in Bayard, NE, where she was beloved as the music teacher for 34 years.

Sharon spent her career caring for her students and directing award winning choirs and show choirs. She was known nationwide as an expert in music education in small schools, and in the late 80's her Masters thesis helped to shape the face of maternity leave in Nebraska schools. She served as the Mentorship Chair on the Executive Board of the Nebraska Music Educators Association, which honored her as the Outstanding Music Educator in 2006 and was the Nebraska Schools Activity Association District 6 Representative for over 30 years. In 2007 the Nebraska Federation of High Schools recognized her as the Outstanding Music Educator of the year.

First and foremost, Sharon loved her family more than anything. She asked nothing for herself and did anything and everything for the people she loved. Her devotion to her husband was second to none. Her children never knew anything but her complete pride and support. Her grandchildren were the light of her life, and although their time with her was short, it was beyond precious.