You'll always know what's going on with our organization.
Just bookmark this page and check back often for the latest programs and events.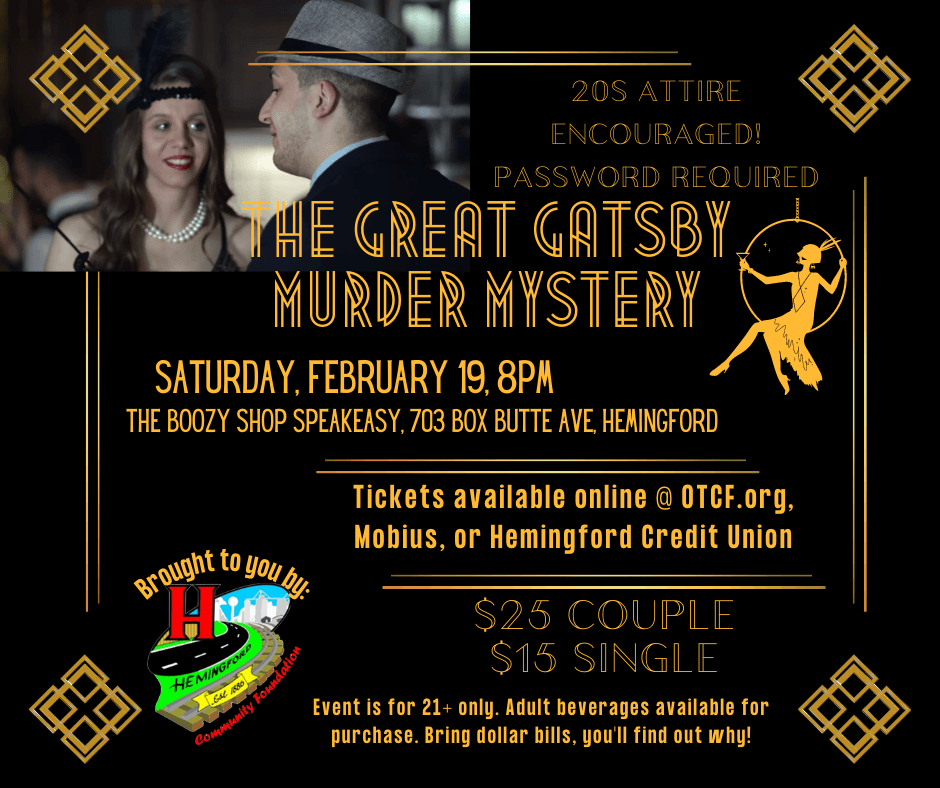 The Hemingford Community Foundation brings you The Great Gatsby Murder Mystery! Saturday, February 19th at 8pm at the Boozy Shp Speakeasy. Event for 21+ only. $25 /Couple, $15 Single.